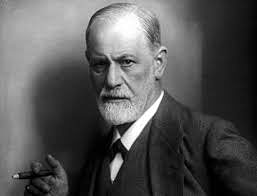 When Sigmund Freud said, "We are what we are, because we have been what we have been", he certainly wasn't thinking about a struggling Irish Premier Division football club, and yet here we sit, quoting Freud while having a look at Cork City FC.
Long suffering City fans have seen it all by now, the highs of, Doutcha scoring against Bayern Munich (Screw you Effenberg), Malmo away, Gods debut vs Shels, Leagues won, Cups won, Doubles won, the European dance being done in random cities, and rescuing the club from the brink of receivership. Great occasions, great players, great dancing and possibly the most important moment in the clubs history.
But we have also seen the lows, nefarious owners, hours sweating waiting on a judge to deliver our faith, doubles lost in an abject cup final performance, leagues lost on the last day, cup finals lost, players going for pittance and relegation by our own hand, added to for many by the ultimate act of self-betrayal, selling the club out of fan ownership.
When Foras members voted to sell the club to Mr. Dermot Usher, they really had no other choice, considering the information they had been presented with and the long slow romance with Grovemoor. A romance that ended up feeling more like, a long-distance catfish, then the glitzy wedding everyone believed they would be attending. I voted to sell and to this day, I have never for a second felt that I made a mistake. Its where we were, and it was a result of what we had been. Hopefully, Foras will pick itself up, dust itself off, and re emerge on to the stage as a supporter's organisation that can plan for the future, without the weight of running a professional club, weighing heavily on its thin shoulders.
Meanwhile, Cork City FC and its new owner stare down the barrel of a relegation dogfight, with a squad that as I write, is weaker halfway through this summer window then it was the day that window opened, some will argue, that the squad was weaker on the opening day of this season then it was on the closing day of last. There are no great secrets to transfer windows, the single most important rule is highly logical, come out of the window stronger than you went into it.
At this point in time, to come out of this window weaker than we went into it would be criminal in its nature. Yet, it looks like we might well do so. Losing Matt Healy, from the outside at least, looks to be a poor outcome to a situation that the club knew existed for the last six months. This however presumes that Matt Healy had a real desire to stay at CCFC to try and guide them out of the relegation quagmire. I don't think you can question his commitment but sometimes opportunities present themselves that can be very hard to turn down. People are entitled to look and say it's the Belgium second division and knock the move, but former City youth star, Jake O Brien excelled in the same league last season, and his career has clearly benefitted from the time he has spent in that league.
It should be noted that Jake and Matt share the same agent, so sending a young player into a league in the centre of Europe, a league that is highly scouted by German, Dutch and top tier Belguim clubs, and one that you have just had great success in with another player, is going to be a logical move for any agent. It is my understanding that City offered a very good contract to Matt and the idea that Matt not signing that contract also shows that City and its owner Dermot Usher, are unwilling to spend cash on wages, is misguided and not the case.
Fans will say that we need at a minimum, a CB, RB, CM and at least one ST before the window shuts. The likelihood of that happening, seems slim. The addition of Rokas Stanulevicius to the central midfield options is welcomed, but Liam Buckley did state that he is not Healy's replacement, so we must hope we do see his replacement come in before the window shuts. We have three strikers at the club and start with two up front, so it's imperative that we bring at least one more in, I would argue strongly that we need two but id imagine we will have to settle for one at best.
We do appear to be scrambling for signings and Raymond Armitage IV is very quiet in his contributions to the website this week, but no one at all knew about the Ruairi Keating contract extension until the club announced it, and the signing of Rokas only came out a couple of hours before the club announced it (and even then, a name wasn't known).
The ability to keep things quiet is something you will always struggle with in Cork, but the club did an outstanding job of doing so, in both of those situations. So, it is worth bearing in mind that evidence exists, to say, that no rumours, does not necessarily mean the club are not close to bringing players in.
With all this going on in the foreground, the background is getting more and more ambivalent, the fans love their club, but the fear of relegation is now very real and as each day passes without adding to the squad, a fear and in some parts, a loathing grows. Nobody wants to hate the football club that they know they love, nobody wants to berate players that they want to succeed, and nobody wants to call out owners that they hope deep down, are doing the best they can do.
But fans do, this podcast does, we all do, all the time, why? Because above all else, football is a game of emotions and the worse a season is going, the more emotional a fanbase will become and to be honest, it's hard to see how this season could be going worse.
Everything in football comes from what happens on the pitch, if the team is playing well and winning regularly, nobody cares about the state of the toilets. If the side is performing poorly and on the brink of a relegation playoff, not only do the toilets, but the food options, the security team, the lack of facilities and everything else, come sharply into focus for any fanbase. If they can lash out at it, they will.
In those circumstances, no owner of any club anywhere in the world, will be viewed as a good owner by the majority of the fanbase. Its undoubtably tough for people thrust into that situation but I do feel, that after thirty plus years watching LOI football and having seen a fair share of owners come and go, all one can do is stick to whatever plan you have in place. Its too late in a season now to panic, to chop and change, you made your bed for the season so you must lie in it, and trust that the people you have employed can effectively carry out the job that you employed them to do. Of course, any owner must at this stage unconditionally back those staff members in any way they can. There is only one goal now, avoid relegation at all costs, and every owner is required to do everything in their power to ensure that goal is achieved.
In 2017, we won the double, in 2020 we were relegated following a financial collapse akin to any black Monday. In 2021, Colin Healy instigated a two-year plan to return the club to the top division, armed with no money, but with balls of steel that saw him never flinch from that plan, no matter how bad that 2021 season got, and it did get bad at times. In Cork City's own version of the annus horribilus, Wexford away and Cabinteely at home, are just two that immediately spring to mind.
But he got his just rewards as City romped to the first division title in 2022. One of our favourite sons had returned us to the scene of our former glories, however it wasn't to be for Colin, who resigned following a 5-0 defeat away at Bohs which saw an unfortunate incident post-game, between manager and fans.
Liam Buckley came in and steadied the ship, winning four games on the bounce and in doing so, went two points clear of Drogheda, however since the last win of that four, a 2-1 home defeat of Bohs, City have taken just two points from five games and have now slipped five points behind that Drogheda side. The time for full scale panic is nearly upon us and either a cup defeat this weekend in Limerick against Treaty United, or a poor final week in the transfer market, will surely bring the full veracity of a passionate fanbase down on the club, with a vigour that will leave no one in any doubt as to the feelings now harboured by those fans.
But we have no divine right to be a premier division club, such status is earned on the pitch, formulated on the back of club structures and processes. Liam Buckley is first team manager, and Sporting Director, a role that also sees him in charge of recruitment. Liam Kearney is head of the academy and is now also a first team coach. Double jobbing is never a good thing especially in an elite professional sporting environment. The club will argue that needs must until the end of the season, when a full-time manager can be brought in, and everyone can return to their original roles.
But we spent six weeks looking for that fulltime manager and couldn't find them. Did our structures and processes fail us? Its hard to argue that they didn't, but that is merely speculation, as the only ones, who truly know the answer, have offices in Bishopstown and rightfully won't be sharing any information with me. This is another situation that won't become a focal point, until the fan base has waded through its other areas of concern first, and then decides that double jobbing and a failed managerial recruitment process, are fair game for criticism.
I feel sorry for Dermot Usher in many ways, he is only six months into his reign and already it is on the brink of turning sour. I'm genuinely not sure that he has done a whole lot wrong, I'm sure he has some regrets and if he had a time turner (Harry Potter reference there), id like to think he would go back and do somethings differently. But does he deserve what is inevitably going to come his way should we not finish the window well? Or should we go on to lose a relegation play off? I think some yet undecided issues, will play a role. How many of the squad needs will be filled during this window?
Will Joe O Brien-Whitmarsh be here beyond the summer window? I don't know is the simple answer, but you cannot lose two of your starting three central midfielders in the same window, not replace them and hope to keep any fanbase onside.
No matter what happens, the club will need a complete overhaul in the off season, if we somehow stay up, then the squad will need a complete gutting before next season kicks off. A new manager will have to be found, the current coaching staff extended or dismissed, and that really depends on the preference of whoever that new manager might be. A Sporting Director/Director of Football in a full-time role, Liam Buckley has said he was initially hired, two or three days a week to help with recruitment. If we don't stay up, none of the above really changes bar the ability to hold onto a few more members of the existing squad, who may be good first division players.
It's a massive couple of months coming up for the club, but no matter what happens, it's important to remember that we have been through it all before, and we have always come out the other side.
"We are what we are, because we have been what we have been".