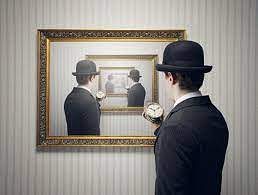 "Plus ca change, plus c'est la meme chose". – Jean-Baptiste Alphonse Karr
For those of us not fluent in French, the above is one of the World's most famous sayings, "the more things change the more they stay the same". It's from 1849 so it's safe to say that it wasn't intended to convey the sense of despair and frustration that currently surrounds an Irish Premier Division football club, but here we are, and it definitely wasn't intended to consider the vagrancies of 352 vs 433 or what 16 defeats in 28 games says about your season.
Firstly, please indulge me while I get something off my chest. It always amazes me that people at the upper levels of the club, are far more concerned with what a few lads on a podcast say about performance levels, then they appear to be with the actual performance levels. If as much vigour went into improving the performances, as goes into running down the podcast, we wouldn't have half as much to give out about. But please remember this podcast is what it is, because the club is what it is.
The quote above isn't one that would inspire a rebellion, but new personal on the line, has seen the same old, same old in the results column. Defeat has come far too often this season for Cork City, under two different managers, three if you want to say Richie Holland was manager for a period. But has anything really changed?
Well off the field it certainly has, Liam Buckley was brought on board as Sporting Director, but was never going to be manager, according to Dermot Usher, who was speaking on the Between The Stripes podcast.
That lasted until the day he made him manager, but that was just going to be until the end of the season, or the last Sunday in July, if Kevin Doherty had accepted our approach.
So we have actually rebuilt our off the field plans on at least three occasions and yet here we still sit, second bottom, 16 defeats, 51 goals conceded, seven points from safety if you factor in our -22 goal difference and most importantly, coming off the back of five league games that were if not must win, games that had to yield points, yet we lost four and drew the other with UCD.
One point from fifteen, in games against Sligo (A), Shels (H), Shams (A), UCD (H) and Drogheda (A) is a dismal return, let's not beat around the bush, you cannot return those results and expect anything but relegation. Beaten 3-11 on aggregate, on the back of two of the worst performances of the season, Sligo away and Shels at home.
Shels toyed with us on the night, I'm not afraid to go as far as saying they embarrassed us. For me it was a much worse performance then the 5-0 defeat away at Bohs that subsequently saw Colin Healy leave the club. At least that night there were some mitigating factors, a terrible refereeing decision at 0-0 that cost us, a deserved red card that reduced us to ten men halfway through the first half. A brave or flawed tactical decision to not sit in at 2-0 down, but to go and try get something from the game. There were no mitigating factors in that Shels game, it was a disastrous performance, on the back of an even more disastrous transfer window, that occurred in one of the most disastrous seasons we have ever had, and still, it dosent feel like the word disastrous does the whole abject situation, justice.
We have won six games this season, our first victory of the season was a 4-0 home win over UCD, the subsequent five wins have all been by one goal margins. Four of those 1-0 and a 2-1 win over Bohs, five have come at home with a single away victory achieved at Drogheda in early June. Having beaten Bohs on the June bank holiday Monday, just three days after that victory in Drogheda, safety seemed a formality. Four wins on the bounce and a 1-0 lead in a home game vs Dundalk on the following Friday, indicated all was well. But then that second half vs Dundalk happened, we lost 2-1 and have since that victory over Bohs, collected just three points from twenty-seven available. This follows on from an earlier six game run that yielded no points. We started with six players in Drogheda who had joined us during the window, we brought another on, and we lost 1-3 having been a goal up.
"Plus ca change, plus c'est la meme chose".
I know we comprehensively beat Waterford in the cup, it was an enjoyable watch, a nice break in the mediocrity of turgidness that has been served up to supporters this season, but in the grand scheme of things, it meant little if it wasn't followed up with victory in Drogheda and at home to Sligo. We have already failed in the first of those two tasks and to be honest, while some do, I just don't have any faith that we will take three points at home to Sligo. Other then blind optimism there is no real reason to think any differently and all my optimism was finally drained away as UCD were being denied three points by the referee and not by the football of the soul less warriors in green.
I'm kind of amazed by what I would have considered the relatively tepid reaction of fans to what they have seen on the pitch this season. I'm absolutely certain that ten years ago, there would have been a near riot after both the Shels and UCD games, not necessarily instigated by the results but by the performance. Colin Healy by the time he walked away, despite a promotion being obtained only six months earlier, was getting it in the neck from all sides.
Liam Buckley despite having a near similar record over more games (if you say he has been in charge since the Pats game) hasn't been called into question at all really, despite bringing in eight players in the window and none of those being a striker or CB, the two areas most fans would have argued needed strengthening the most. Fifteen points from fifteen games massively bolstered by collecting twelve of those points in the first six games. The three points in the nine games since tells a much more worrying tale. Yet few ask any questions about whats going on? Its clear now that Liam Buckley didn't come down here to be manager, in his own words, he came down to help out behind the scenes "two or three days a week".
But he is now manager and the decisions on the line rest with him. We entered the window playing 352 with only two fit strikers at the club, we played last Friday night in a 433 with Keating as a lone striker, despite being down to ten men for the majority of the second half, we only made two substitutions in total and he had so little faith in our striking options we didn't spring either from the bench, but still no striker arrived in the window. This to me is negligent almost bordering on outright sabotage (I do like a bit of hyperbole), we are a Ruairi Keating injury away from not just being in the playoff but being relegated, because no matter how bad sides in the first division are, we won't beat them without Keating starting up top.
I'd imagine he is done with Tunde, if you're not going to bring on one of the quickest strikers in the country when the opposition are camped permanently on the halfway line and there is enough land to not alone run into but to actually annex, behind them, then when will you ever use him? Especially when he scored there in June having run into the exact same space. So, our striking options are now, our player of the season, one guy you clearly don't want to use and another who hasn't been fit for 85% of the season so far, and yet no strengthening. How and why?
I could honestly do two thousand words on why the substitutions and non-substitutions in Drogheda were the true downfall for us, yes the red card played a big part but a managers biggest in-game job is to ensure they don't hinder their own sides ability to get a result, not alone do I think the line hindered us, I honestly believe they took away any chance we had. Yes, players will always come under scrutiny, Rob Hennessy (Referee) came under immense scrutiny on Friday night but I cant surely be the only one looking at the line and thinking, what in the name of God were you doing? Our moves weakened us instead of helping us and I don't want to sound like a dick but I will explain why I think that on this weeks pod which is out on Wednesday, as its just going to turn this blog into an essay if I start on the reasoning here.
Finally, players come and go, always have and always will, anyone who has played for the badge and given their all, no matter how good or bad, will always be shown respect by the fan base. But not everyone does give their all and that's life, it's tough at times, lots of times its harder for players then it is for supporters. Cork is a village compared to most cities, players will run into supporters if they are out and about, it will pass through the WhatsApp groups that the night after a 3-1 defeat in Drogheda, you are on the piss in the city centre. This isn't Noel O Mahoney (RIP) and the lads on a team bonding session twice a week, nor is it Pat Dolan with a series of spies on the nightclub doors in Cork, it's a few lads having a good time, I understand that, but times have changed, fan expectations of player behaviour have changed, as id imagine, have player expectations of their teammate's behaviour. If you have come to Cork and spent more time in its pubs and clubs then you have on the pitch, it will inevitably show in performance. You have a God given talent, don't piss it away against the alley wall at the back of Reardens, the fan base deserves better but more importantly, your teammates and your manager deserve better.
Plus ca change, plus c'est la meme chose.