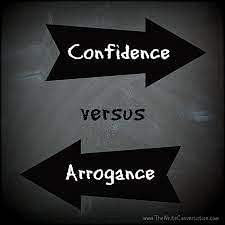 "The line between confidence and arrogance is very fine, and the line between arrogance and stupidity even finer". – Michael Scott.
Confidence is very much a Cork trait, arrogance is not. Those who recognise the difference between the two will know this to be true, those who don't, don't matter to us.
City fans, players and staff have every right to be confident going into Friday nights playoff game against Waterford, we are the Premier Division club, we have the better squad, we have played at a much higher level all season and while we have had a poor season, has it been poorer than a side who finished second in the first division? 25 points behind Galway and only managing 1.92 points per game, in a division that realistically was weaker than the division that we won the season before. The only metric they performed better in was Goals Per Game, I know this is a thin line to walk but most City fans would consider this side to at least be the equal of the side that won the league last season, if not better. If this side is the equal of last year's side, then the numbers say, we are a better side then Waterford, if we are now a better side then last year then we are a better side than Waterford by a margin.
| | | | | | | | |
| --- | --- | --- | --- | --- | --- | --- | --- |
| Team | P | W% | D% | L% | GPG | GAPG | PPG |
| Cork City 2022 | 32 | 62.5 | 25 | 12.5 | 1.96 | 0.68 | 2.12 |
| Waterford 2023 | 36 | 55.5 | 25 | 19.5 | 2.33 | 0.88 | 1.92 |
However, football isn't played on paper, and stats and numbers are basically an oversight of what a side might do but once the whistle sounds, the graphs aren't worth the digital coding that was used to create them. Cork City are a side who have lost 21 of 36 league games this season only scoring 35 goals in those games, so arrogance should never have a place in our thinking. Its easy to get bogged down thinking we are shit, our players don't have the heart for the fight, Richie dosent have the experience to work his way through this game etc etc. All might be true, but what makes you think that Waterford aren't shit also, in fact, more shit than us? That they do have the heart for the fight? That Keith Long who has been moaning privately about the game being played in Tallaght because Cork City have an advantage (as he sees it) as we have played there twice this season, has more appetite for this game then Ritchie has?
It is without doubt that Keith Long will roll out the usual underdog narrative that Shane Keegan would have done, had Cobh been the ones who qualified. "All the pressure is on Cork City", is it though? Surely a third season locked away in the prison that is the first division, would be too much for Waterford? What would it mean for those who have ploughed in the money to keep the show on the road? What would it mean for Keith Long who was brought in at the start of the year with only one objective, return Waterford to the Premier Division. A failure to do so would surely be a black mark on his cv?
Richie Holland may have a TOTAP free shot on Friday night, if we win, he will garner the praise and maybe even the job, if we lose, then most supporters will be willing to look elsewhere for the fall guys in this horrific tale of our season. The owner, previous manager/current sporting director and players will take most of the flack. Does Keith Long have such a luxury?
It feels to me like this is a bigger game for Waterford's future then it is for Cork City's. Sure, relegation would put Cork City in a bind that they don't want to be in, but the future of the club would not be in any peril, and most would expect that they would bounce straight back at the first attempt. As I asked earlier, what would a third straight season mean for Waterford in the prison of the first division? Would the owners be willing to fund another promotion push on the back of two previously unsuccessful attempts? Would they be tempted to cut their losses and walk away all together? Is the willingness there to fund another season of full-time football especially in a division in which it looks like the other nine teams would all be part time outfits? The potential exists to win the division as a part time set up next season, so is that a route Waterford would take? When you look at where the teams are currently at and where they may end up if first division football was to come their way next season, is this really a bigger game for the future of CCFC? I genuinely don't believe so.
The Waterford side who lost to UCD in this game last season looked a better side then their current one. From what I have seen, this side is ponderous in possession, slow in its build up play and will allow the opposition to get back into its defensive set up 95% of the time while also being vulnerable on the break. City dismissed them 3-0 in the cup earlier this season, it appears Waterford fans believe this was solely down to Ronan Coughlan leaving the proceedings after 15 mins, they fail to acknowledge that in those 15 mins he didn't get a sniff of the ball never mind a touch. Coughlan is a goalscorer and we would never be so arrogant as to dismiss his impressive scoring record this season, but it will be interesting to see how he now fairs against the best defence he will have faced all season.
Waterford will look at the fixture and think, we can get at that City backline, we can win the midfield battle and we can keep a clean sheet. They can, they can't, and they won't (hopefully). We are a poor Premier Division side but as was pointed out earlier, we were last year, a very good first division side. Waterford weren't as good in a poorer division this year, so we have every right to be confident heading into the game. Confidence is a good thing; it goes a long way to winning you games, but arrogance gets you beaten way more often than you should be. I have no doubt that Richie Holland knows exactly what side of that line he wants his team to be on.
Finally, its confidence that allows me to say, that no matter what happens on Friday night I know that Cork City fans will once again do the European dance in some Eastern European backstop long before their Deise underlings get to experience it for the first time.
Meanwhile it is arrogance that allows you to chat shit to fans of a 40-year-old club about "letting your club die", when you couldn't play in Europe in 2019 because your club hadn't been in existence for the necessary three years to allow you to do so.
Be confident, don't be arrogant.